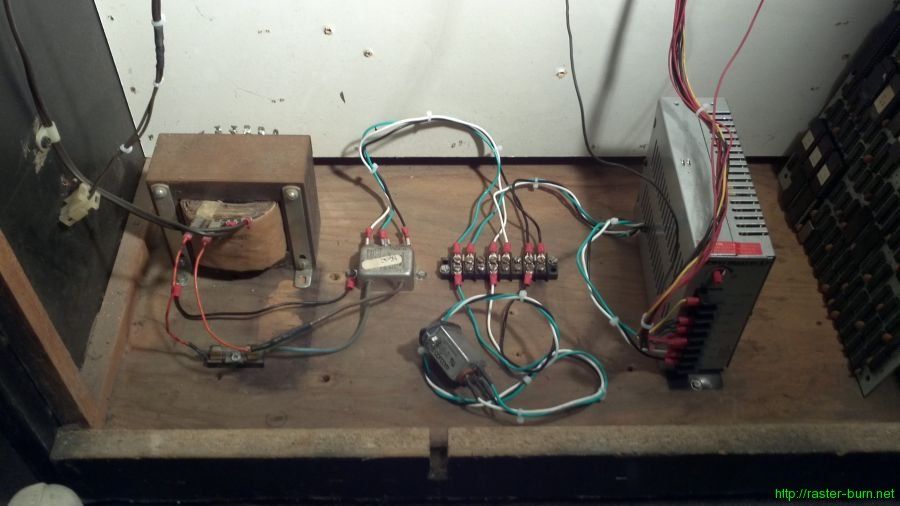 Spent some time tonight re-plumbing the Tuni/Century cab. The noise filter and isolation transformer came with it, the rest is recycled from Keno and Arkanoid parts piles.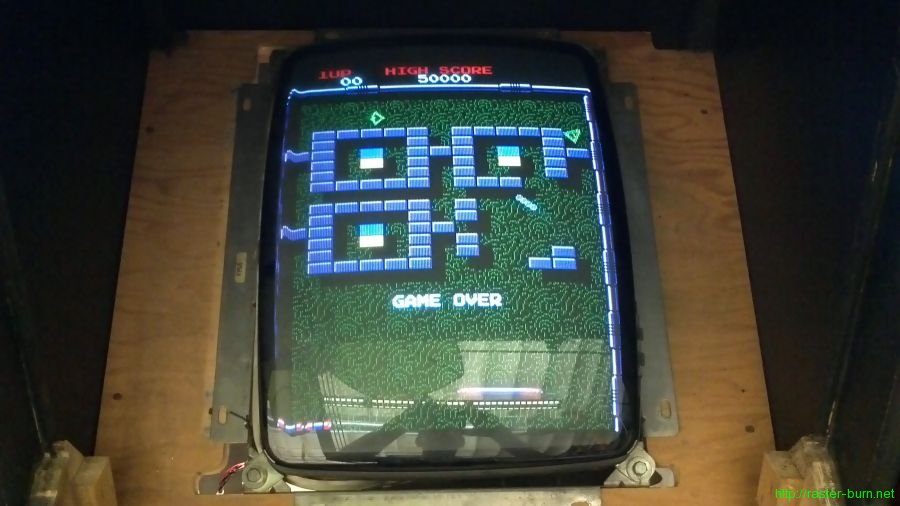 Dropped in one of the mystery monitors I picked up Wednesday night, a K7000. Works, but has some droop on one side and an occasional shake. Hopefully recapping it will get it looking perfect again.
Next step is wiring up the control panel and coin door, and running some wire up top for the marquee backlight and speakers.