So I've been saying I'd get a bike for… A long time. Since before I moved to Portland even, when I was living in a far less bike friendly part of the world. It just kinda never happened.
I finally filled the bike shaped void in my life today, with a mid-70s Centurion Super LeMans. It showed up in Goodwill, which isn't usually a good sign, but it's in extraordinary shape and seems to be almost completely original. It's outfitted with Sakae Randonneur, Suntour, and Dia Compe parts mainly, with a few Pletscher accessories. Rides on a pair of Araya 27×1.25 wheels with Specialized Touring II tires mounted (I think these are from the 80s? They still hold air but I don't trust them given how the sidewalls look.)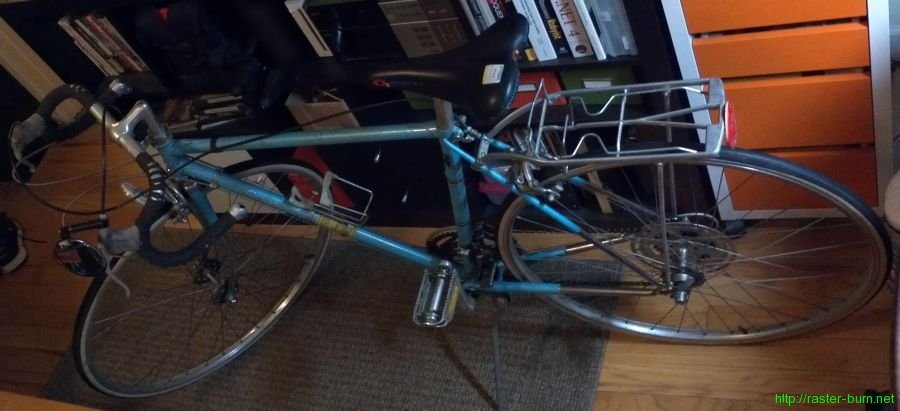 I think this deserves a more complete post once I go through it for real, but I was super excited to share!