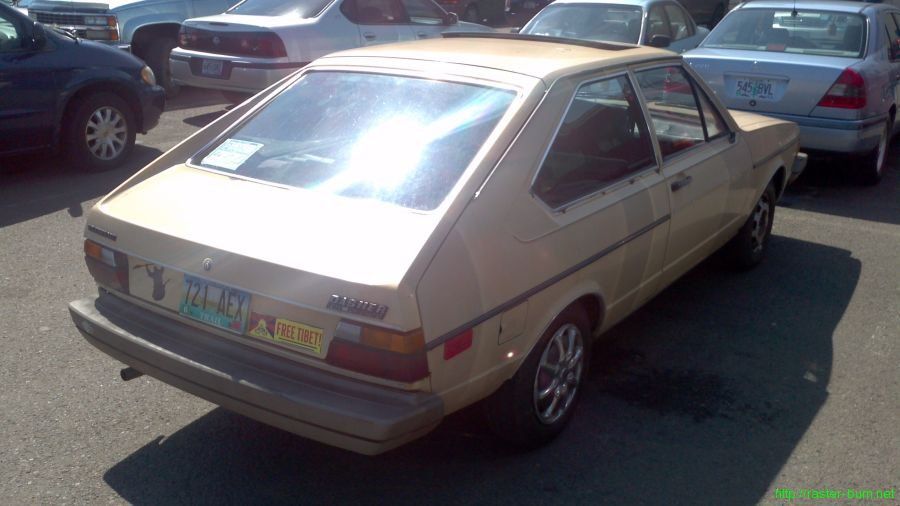 This handsome hatchback, badged as the Dasher in the US, was marketed as the first generation Passat elsewhere in the world. While production lasted from 1973 to 1981, the vile rubber bumpers on this specimen mark it as having left the assembly line sometime after the 1978 changeover to that style. It seems to have weathered the years well, notwithstanding the current owner's questionable taste in wheels.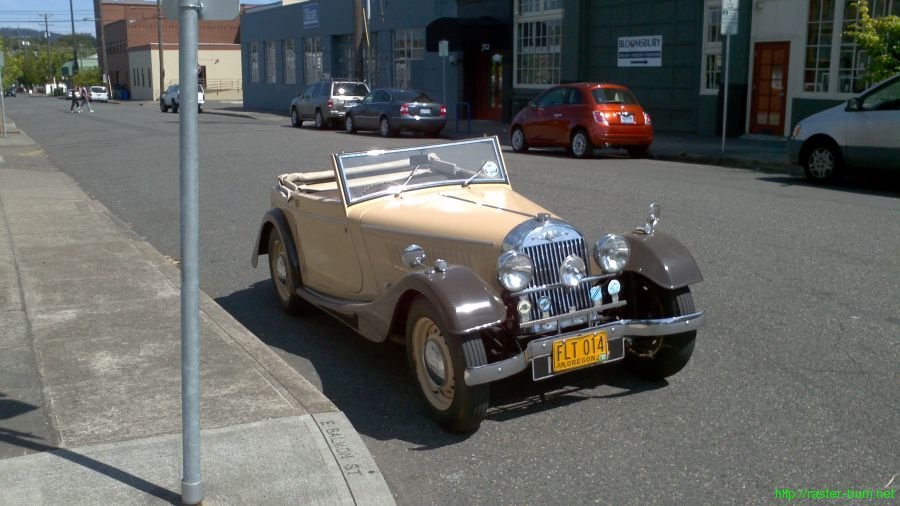 This one I though was an MG T-type of some sort… But I didn't really look at it super closely, just snapped a few pictures as I walked by.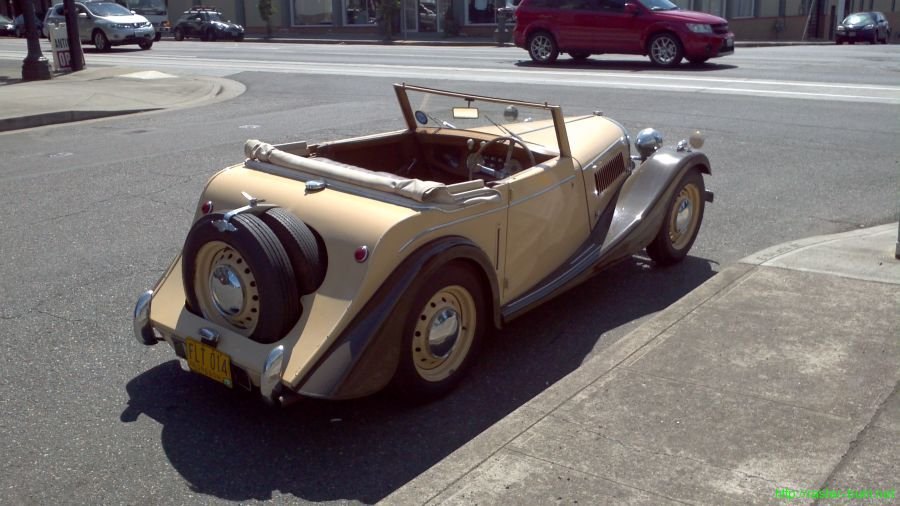 Now even after doing some searching I've got no idea what this thing is. Any ideas? Right hand drive, roadster, some kind of winged logo… I bet it's super obvious to someone with more familiarity with this kind of car.