A few weeks ago I found a copy of a June 1989 report from the Portland Development Commission titled Moving Into The Fourth Decade. It's a brief document, but full of glossy full page photos and renderings of various parts of Portland. One of the renderings was particularly interesting; a vision for redevelopment of the slice of inner NE that includes the Oregon Convention Center, Memorial Coliseum, and Rose Garden Arena.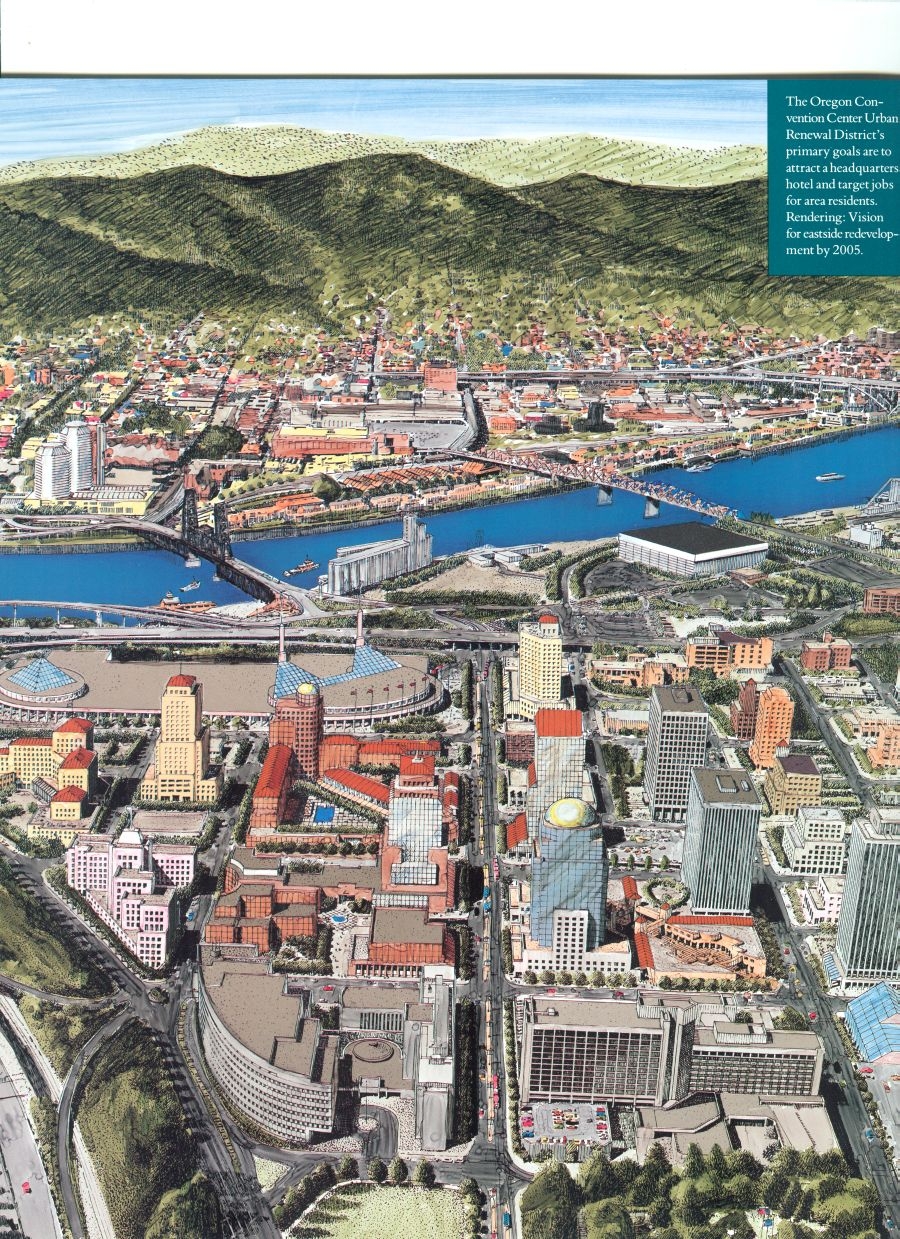 Neat, huh? The caption says this is a vision for what the area will look like by 2005. Lets have a look at the current satellite imagery from this angle.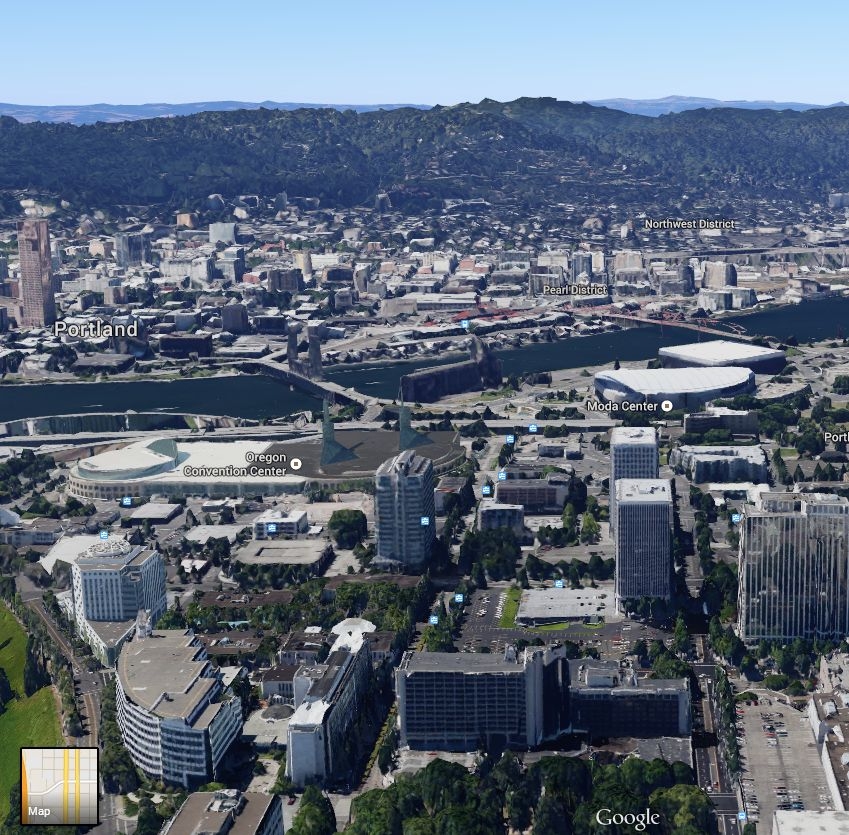 Not quite as impressive. Most of the blocks apparently pegged for high density development were never realized, and the many pedestrian paths and plazas envisioned between the gleaming towers remain ordinary surface streets.
One item called out in the caption, "…to attract a headquarters hotel…" (more info on this project is on the PDC web site), may be coming to fruition as the project appears to be clearing legal hurdles.
The hotel would occupy the block immediately east of the Convention Center. In the 1989 rendering a blocky cream colored tower topped with a clay tile roofed penthouse occupies this spot.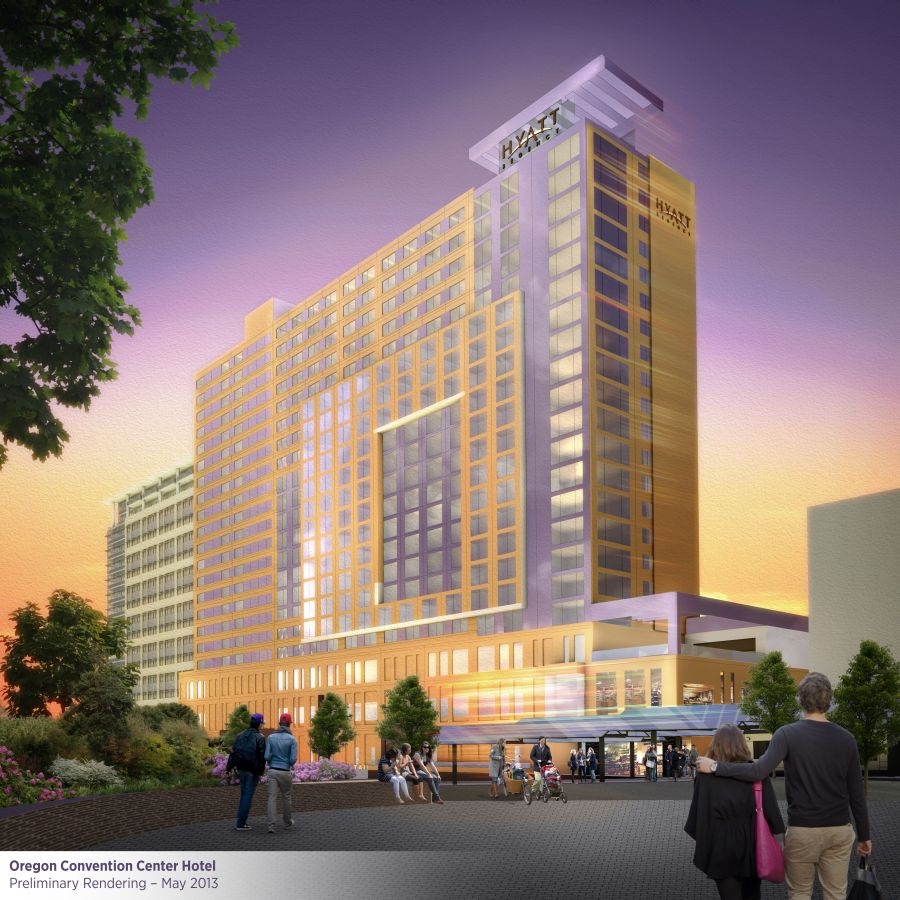 The modern concept for the development eschews the 80s look for the sort of sharp-angled edifice of metal, wood, and glass currently en vogue.